While the big boys jostle for psychological dominance elsewhere, a real fight for something "tangible" — the final spot at RWC 2019 — gathers apace at the Rugby World Cup repechage in Marseilles, France; with German rugby possibly about to make history.
Canada oh Canada
Canada, who have never failed to qualify for the Rugby World Cup before, have taken the inside lane in the qualifiers after beating Kenya 65-19 last weekend – and did so with a bonus point by scoring more than four tries.
As expected, Canada proved too strong for the disorganised Kenyans, and ran through with abandon – with the prolific winger DTH van der Merwe helping himself to a hattrick.
Ruffled Hong Kong
But the real surprise was previously lowest-ranked Germany's 26-9 win over previous top seeds Hong Kong.
Germany, coached by former England defence coach Mike Ford, were hard nuts for Hong Kong to crack.  It did not help Hong Kong that Germany was also sharp in their attack.
Ranked before the tournament at 21st but now dropping to 24th, Hong Kong will face Canada in the final round next weekend.  It was expected that these two teams would win their games leading up to that match, and the match was thus to be the decider. It should have been the match that would determine who would win the 20th remaining slot in the Rugby World Cup 2019 tournament.
But Germany, whose rank has now gone up to 26th, has put a spanner in the works with the defeat of Hong Kong.
German rugby on the brink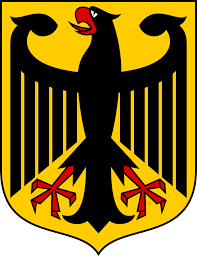 Suddenly, a win tomorrow for Germany against the Canucks would mean they will clinch their first appearance at the Rugby World Cup – if they also beat Kenya, whom they will be facing Nov 23, and whose place in the ranking has fallen by one spot to 29th.
Canada vs Germany this weekend then could be a history-making one for world rugby. A German win would not only mean a first Rugby World Cup appearance for the Germans but also the first time Canada will not be there.
The timing of tonight's match is also tricky for Ford, as his son George is playing for England at the same time at Twickenham, against Japan, in his first match at flyhalf for a while.
But Ford senior will have to put that out of his mind. Instead, he has to ensure that his much-vaunted defence holds out against Canada's attack.
It will also be a match pitting Canadian experience against Germany's nothing-to-lose attitude.
Many neutrals will be egging the Germans on. A new face at the World Cup is always a good thing.
Recap of the RWC 2019 Repechage qualifiers in Marseilles, France
Nov 11: HK 9 Germany 26; Canada 65 Kenya 19
Nov 17: HK vs Kenya (1200 GMT) ; Canada vs Germany (1500 GMT)
Nov 23: Kenya vs Germany (1700 GMT); HK vs Canada (2000 GMT).
Related posts
---