So, have you ordered your Rugby World Cup 2019 tickets for Japan? 
If you haven't bought your Rugby World Cup 2019 tickets and money is no object to you, then all power to you. Buy away. See links below on where to buy it in the open re-seller market.
But, especially because of the heights that Rugby World Cup tickets reach, this article is more about getting the best bang for your buck if you're intending to go to Japan.
Soak in the tournament — and the country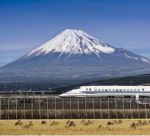 There is still a way to enjoy being in Japan and seeing as much of the country as possible, including visiting some smaller cities — while also catching some worthwhile Rugby World Cup 2019 matches — without breaking the bank. A way to get into the atmosphere, and seeing as many good teams as possible that might not make the knockouts stages, without spending a fortune.
This article, then, is for the more penny-conscious die-hard rugby nuts among us.
The reality is, the success of the RWC has meant that demand for Rugby World Cup 2019 tickets will remain very high, and prices will stay expensive.
The top tickets for the final next year, for example, will cost 100,000 yen, or about US$900. Not cheap. But in the realm of mega sports events, not crazy expensive.
And they have remained roughly consistent over the years.
I remember the ticket for the final in the Rugby World Cup 2011 in New Zealand costing me about NZ$750 (about US$490 at today's rate). And those were in category C, and a dollar then meant more than it does now.
So at least the organisers have managed to keep prices in the same ballpark for Rugby World Cup 2019 tickets.
However, I do find it hard to justify paying that kind of money to watch a game of any sport. No matter who are playing. And that's coming from someone who is obviously a huge fan (so much so that this website got started).
From east to west
It is great to be part of the buzz and excitement of the Rugby Union World Cup 2019, so this is what I do when I attend:
Buy tickets to several matches in the pool stages, the tail end if possible, and catch the knockout stages on TV along with thousands of others at outdoor areas of the host country, or just at home if I cannot stay that long.
This means finding matches involving two closely matched teams, playing in smaller venues. This gives you a chance to watch tight contests, played in a fantastic atmosphere and in the towns or cities that get only a handful of matches and will aim to maximise everyone's experience. In such a town, the average local and foreigner you meet on the street can become your best friend for life!
For example, in 2003, when I was living in Sydney, I watched Canada vs Tonga in Wollongong (Canada won 24-7, crowd 15,600) as well as Japan vs USA in Gosford (USA won 39-26, crowd 19,600), both about 1-2 hours away. I've made friends from that tournament that still lasted several Rugby World Cups later.
Don't pay too much
Avoid the highly priced pool matches. For what you're paying, you'll be better off splurging on the local scene, enjoying the food and drink of the region while watching the game with the local crowd.
Also avoid cheaper matches involving a powerhouse and a minnow – they're likely to be more like training runs and really not worth the effort and cost. Again, take your money and splurge on the local food and drink scene, soaking in the great company of the locals watching it live on screen.
For minimising the accumulating costs of the Rugby World Cup 2019 tickets, this suggested itinerary will take you from the eastern-most venue in the country down to the western end.
If you were to buy tickets to all the knockout matches, you would be watching games in only three venues.
And with my schedule, you will watch eight matches involving 12 of the 20 teams, including many good teams that may not make the knockout stages.
Now that's what I call a true World Cup experience.
A suggested itinerary
So for a taste of both Japan and some good contests off the beaten track, this would be my schedule:
Game 1: Australia vs Fiji (Pool D), Sapporo Dome (40,000 seats), Sapporo. Tickets: ¥5,000–20,000 (US$45-180).
Sapporo, the capital of Hokkaido island and about 3-4 hours from Tokyo, is famous for its beer, skiing and annual snow festival. It is also the first stop outside Tokyo for the RWC circus, after Japan plays Russia in the capital the previous night. The Wallabies tend to do well at World Cups when they're not expected to — at this point, they're not expected to — while Fiji have a truly formidable team — or more accurately, a collection of formidable players — and for them everything hinges on getting the right start.
Game 2: Fiji vs Uruguay (D), Kamaishi Recovery Memorial Stadium (16,000), Kamaishi. ¥2,019–10,000 (US$18–90).
The Kamaishi stadium is the only venue built for the Rugby World Cup. As the name suggests, it was built as a tribute to the lives lost in the 2011 earthquake in east Japan. The land the stadium was built on used to be the local elementary and high school, which were destroyed, along with the rest of the area. Almost 1,000 people died and 152 were unaccounted for. This game is one of only two RWC matches that will be held there. I'd say it is worth going to in any case, but to watch this intriguing match-up between the always unknown quantity that is Fiji and the doughty and sometimes flamboyant Uruguay will be more than a bonus. Kamaishi is one hour from Sapporo by air.
Game 3: Argentina vs Tonga (C), Hanazono Stadium (30,000), Higashiosaka. ¥3,000–15,000 (US$27–135).
A glimpse at the so-called Pool of Death, which also contains England, France and the USA. Argentina look on the right track under Mario Ledesma, while Tonga will hope to emulate the feats of their rugby league brothers in that code's World Cup, where they made the semifinals. Higashiosaka, a four-hour train ride from Tokyo, is described on Wikipedia as an industrial city and "the rugby football town".
Game 4: Scotland vs Samoa (A), Kobe Misaki Stadium (30,000), Kobe. ¥3,000–15,000 (US$27–135).
At the last RWC, Samoa really should have beaten the Scots, who benefited from a couple of dubious refereeing decisions, and this will be a chance for revenge. The Scots would have opened against group favourites Ireland, while Samoa, who will play under new coach Steve Jackson, should have beaten Russia. Everything to play for still. Kobe is a half-hour bus ride from Higashioka.
OPTIONAL: South Africa vs Italy (B), Shizuoka Stadium (50,000), Shizuoka prefecture. ¥5,000–20,000 (US$45–180).
Pool B is the most straight-forward group, with the All Blacks expected to finish top. With Namibia and the Repechage qualifier making up the numbers, this match is likely to decide who comes second. Shizuoka is a four-hour eastward flight from Kobe, so if you don't want to backtrack, you could skip this match. But I felt one Pool B match should be included on the itinerary. And it is a chance to visit another stadium and different town.
Game 5: France vs Tonga (C), Kumamoto Stadium (32,000), Kumamoto. ¥3,000–15,000 yen (US$27–135).
In 2011, Tonga beat France for their best win at a World Cup, but it was not enough for the Ikale Tahi to qualify for the knockout stages as they had lost a very winnable earlier game against Canada. Their prospects will be a bit harder this time, as their first two games will be against England and Argentina. Kumamoto is a six-hour train ride from Shizuoka (the optional game), or four hours from Kobe (Game 4).
Game 6: Wales vs Fiji (D), Oita Stadium (40,000), Oita prefecture. ¥3,000–15,000 yen (US$27–135).
This could be a humdinger if Fiji, playing their final pool match, are still in the running. Wales would be on only their third game, so a win will be vital. Wales vs Fiji in 2007, which the Fijians won 38-34 to reach the quarterfinals, ranks as one of the best RWC matches of all time. Oita will host two of the quarterfinals, so it's a good chance to see the venue if you're not attending the knockout rounds. Oita is 2-3 hours from Kumamoto by road or train.
Game 7: Ireland vs Samoa (A), Fukuoka Hakatanomori Stadium (22,000), Fukuoka. ¥5,000–20,000 (US$45–180).
A chance to watch the team many tip to be able to topple the All Blacks next year, against an opposition that may be out by this point, but would still be a handful. This stadium is the westernmost venue on our itinerary and a two-hour train ride from Oita.
The point of the Rugby World Cup
So there you have it. Seven (or eight) games in 7/8 venues across Japan to watch at least half of the 20 teams in action. Follow our proposed itinerary and your Rugby World Cup 2019 tickets will not break the bank!
The teams you won't see at venue are: New Zealand, England, Namibia, repechage qualifier, USA, Georgia, Japan and Russia, plus South Africa and Italy if you don't watch the optional game.
But, keep in mind, it's really a rare chance to watch the middle powers at full contest.
You will probably watch New Zealand and England later anyway, while Japan will be everywhere and Rugby World Cup 2019 tickets for their matches will be very hard to come by.
Total ticket cost would be ¥24,000-110,000 or US$216-US$985. About US$31-US$140 per match.
All in all, a far better proposition than watching only the biggest teams, whom we get to watch all the time anyway.
And a chance to have a good look around the country, which I think should be a strong point for attending any World Cup.
The business end will tell us who the best team in the world is, but the tournament itself is a chance to enjoy the best of the rugby world.
To get your tickets on the re-seller market
You can see here for the official pricing of tickets yourself.
But if you need them from a re-seller platform, get them at these platforms that gives you 100% guarantee money back if you do not get the tickets on time:
And there you have it.
Let us know how you go. Share your experience with us. Send lots of photos. We just might feature them on one of our RWC 2019 posts.
---