Hotcakes may or may not be popular in Ireland, but Ireland vs England tickets for the upcoming Six Nations match are sure selling like them.
Tickets for the game, which takes place at the 52,000-seat Aviva Stadium in the first round of the tournament on February 2, were sold out weeks ago.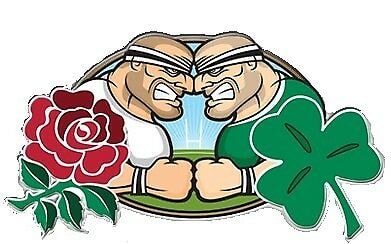 Prices through the roof
And a look at social media shows that prices on secondary ticket sites have gone through the proverbial roof.
Officially, the top Ireland vs England tickets are listed at €150. However, a quick look at several resell sites show that the prices are reaching almost 10 times that.
On Viagogo, for example, fans wishing to watch the game in person will need to splash out at least €690 for the cheapest seats on the upper tier — normal price €65 — while one in the lower level closer to the action — normal price €150 — will cost  €970.
At liverugbytickets.co.uk, another online marketplace for ticket resale, the tickets range from €895 to €1400 — or about 9.3 times face value.
Meanwhile, similar tickets on stubhub.co.uk (which is owned by ebay) are selling tickets priced from €460 to €1335.
Fans desperately seeking tickets
Fans, no doubt, are baulking from paying such prices and are trying their luck on social media.
As one "dedicated fan", wrote on Twitter: "Desperately seeking #6Nations tickets for #IREvENG and #irevfra."
To which another fan responded: "You and me both! I have never seen such an absence of them for a match. It's almost like they don't exist!"
Another fan wrote on Twitter that he had everything but the ticket: "They are probably rarer than a Brexit-free news report but I am after tickets for Ireland V England in 6 Nations. Have flights and hotel but lacking the vital component. Any leads more than welcome."
Only two chances to watch Ireland at home
Ireland, the defending champions and Grand Slam winners last year, went through 2018 unbeaten. Hope for a similar run of form in 2019 will climax with the Rugby World Cup in Japan in September-October.
But they will have to do it the hard way in the Six Nations as they have only two home matches this season. Against England and France. Their games against Wales, Scotland and Italy will not be on hospitable grounds.
Ireland's match against France at the Aviva, on March 10, is also sold out. However, their prices on liverugbytickets.co.uk are not yet at the levels of the England game though they are still pricey, ranging from €560 to €780.
Vital match for both teams
The match against England is seen as pivotal. England are second-favourites for the Six Nations title and also finished 2018 well, losing only to New Zealand narrowly in the autumn internationals series.
The match has added significance for England, in that losing to Ireland in the Six Nations before the past two Rugby World Cups coincided with England's worst performances in the tournament.
Ireland meanwhile, have never ventured beyond the quarterfinals of the Rugby World Cup. A good outcome from the Six Nations tournament would put them on the right track for another successful year.
Resale market benefits most 
The big winners so far, though, would seem to be those in the rugby community who managed to get hold of the tickets and are now in a position to make big profits out of the high demand.
The Irish Mirror newspaper reported that the scenario was similar before Ireland's 16-9 win over the All Blacks last November. Tickets then were being sold at more than €800. 
Irish politician Noel Rock told the paper that he had received assurances from the Government that legislation surrounding the issue would be looked at as soon as possible, with the end of January cited as a possible deadline.
"We need to put an end to this scourge of touting where people with access can snap up multiple tickets, corner the market and gouge real fans out of their hard earned cash," he said.
In England, the Rugby Football Union have tried to clamp down on the reselling of tickets by setting up an official exchange service. There doesn't appear to be such a service at the Irish RFU.
Until things change, fans looking to get Ireland v England tickets may have no choice but to pay the secondary market price. 
They will just have to do their due diligence on the various online marketplaces:
These are sites that have secure platforms for processing payment.  They offer guarantees that if you do not get your ticket on time, they will refund.  The tickets they have are the legit ones.  The prices of the tickets are set not by the platforms but by the sellers of the tickets themselves.