It's 2013 and it's the All Blacks vs Ireland. With 30 seconds to go, Ireland lead 22-17.
What came next must have driven Ireland's play against New Zealand last weekend.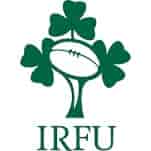 The Irish have since this 2013 game beaten the All Blacks in 2016 in Chicago.
But they had never beaten New Zealand in Dublin – until last Saturday.
So the 2013 All Blacks vs Ireland meeting in the video below must have been a seriously sore point.
And watching it again, you do feel for them. It was very much in their grasp, but then Nigel Owens awards a penalty against them – and more than 20 phases later, a real body blow.
Watch it again and see.
With the Rugby World Cup in Japan looming, does Ireland have it in them to remember the pain again and take the World Cup from the all-time favourites?
Catch up on the autumn internationals with the Nov 20 wrap.