Of the best sports books I have read in 2018, three were on rugby and the rest were in golf and soccer. I know you will enjoy them equally as much.
Eddie Jones – Rugby Maverick by Mike Colman
The last England manager to come out with an autobiography was Stuart Lancaster, just before RWC 2015. Unfortunately for him, his team tanked at that World Cup, becoming the first host nation to fail to qualify from the group stages.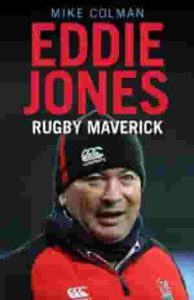 There is no chance, then, of current England manager Eddie Jones tempting fate by doing the same thing.
However, veteran Australian journalist Mike Colman has done one for him nevertheless with this entertaining read.
Eddie Jones, for the uninitiated, is one of rugby union's most interesting characters. A smart, fiery and dogged player in his playing days, he has brought those attributes to his coaching career, which has proved to be substantially more illustrious.
He was the first Australian coach to win a Super Rugby title (with the Brumbies in 2001). He led the Wallabies to the 2003 Rugby World Cup final, knocking out perennial favourites New Zealand in the semifinal. And he was consultant coach to South Africa when they won the 2007 World Cup.
He then coached Japan to the greatest rugby upset of all time, with their win over two-time World Champions, South Africa, at the 2015 RWC. That win, and Japan's overall performance, prompted the England rugby union to ask him to take over from Lancaster.
Jones' most famous qualities, aside from his quick wit, innovativeness, attention to detail and work ethic, are his intensity and fiery temper. It is a temper that scares the living daylights out of full-grown, massive men — one of his most famous press conferences, after an early game as Japan's coach, has become the stuff of legend.
Watch Eddie Jones chew out the Japanese team captain and the Japanese rugby culture in a press conference:
However, a stroke he suffered in 2013 while he was with Japan forced him to slow down; and the Eddie Jones you see now is actually a more mellow version.
A cracking pace
While authorised biographies typically gives previously untold stories or facts, they can also suffer from self-censorship or a sanitised retelling of events. On the other hand, biographies reliant on reported events, eyewitness accounts and countless interviews can often tell a picture that includes the parts the subject doesn't want told.
Rugby Maverick falls somewhere in between.
Colman initially approached Jones to write an authorised biography, but Jones' schedule meant this was not possible. Colman pressed ahead anyway and the result is a thorough job told at a cracking pace.
The early part of the book alone was instructive of the kind of man Jones was to become.  It covered his days in school — where he first met the legendary Ella brothers in preschool — and club rugby. His vicious sledging, attention to detail and work ethic were all evident in his early life; and have become a hallmark of his coaching career.
Two earth-shattering rejections — not chosen for the Australian Schoolboys team and then the Wallabies — probably became the spur that drove him on, and still drives him, as his current charges, the England team and his staff, will attest.
In any case, Jones is a very interesting subject to cover and to read about. He has climbed the highest heights while also experiencing humiliating lows, such as a stint with the Queensland Reds that lasted only a season.
All in all, Rugby Maverick is a good primer on Jones if you know nothing about him. But it is also surprisingly informative if you think you already know him well.
The Jersey by Peter Bills
I have reviewed The Jersey elsewhere on forwardandback.com and you can read it here.
In brief, this book tries to explain what it means to play for the All Blacks and delves into the mythology behind the jersey.
A bit of history starts off the fascinating journey, because this is something that is intertwined with almost the whole existence of New Zealand. Bills also covers various aspects of Kiwi life, such as the World Wars, its schools system, and the impact of its Polynesian neighbours.
He also speaks to most of the biggest names in Kiwi rugby history, along with many of their toughest and most respected opponents — such as Willie John McBride, Tony Ward, Alan Jones, Bob Dwyer, Nick Farr-Jones, Joel Stransky, Pierre Berbizier, Nick Mallet, John Eales and Victor Matfield.
Definitely worth reading if you want to gain an insight into what makes New Zealand rugby one of the greatest success stories in world sports.
Sevens Heaven by Ben Ryan
Rare is the rugby book that has as its setting one of the Tier 2 nations. Sevens Heaven is worth reading just for that alone.
But it is also an illuminating look inside one of the rugby countries of the world. For if nothing else, Fiji does lead the world in its production of some of the finest sevens players of all time.
It is also a story of culture clashes: Ryan, an Englishman who grew up in rugby-playing schools, had never been to Fiji but, disillusioned with the way things were run at home, decided to take up an offer to coach in the South Pacific.
There is also the cultural clash of someone who was used to professional sports suddenly thrown in at the deep end of amateurism, and local politics — especially the huge shadow of Fiji's strongman Frank Bainimarama hovering nearby at every turn.
As anyone knows, the raw talent in Fiji has always been there. What Ryan was surprised to discover is that some of the basics that sportsmen elsewhere take for granted, such as awareness of basic nutrition, are barely evident in the country. The players are prone to eating fatty foods, and especially foods and drinks containing huge amounts of sugar.
You would never have guessed it, too, but many of Fiji's players were also lacking in knowledge of the fitness training required to take them to the top.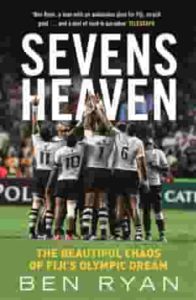 Ryan went about fixing all that: he bans sweet drinks and foods except as the occasional reward, and works on fitness schedules and a systematic training regime. He even takes his players to the dentist to fix some long overdue and neglected dental problems that many were having.
And speaking of taking them to the top, Ryan also made full use of some of the most impressive sand dunes in the country, at Sigatoka, by getting the players to run to the top in exhaustive punishing sessions that ended with bodies "strewn around like they'd been dropped from the skies".
One of the biggest questions whenever a coach takes on a job in a culturally different country is whether the coach should adapt to the country or the country should adapt to the coach.
Ryan's story provides the answer: he brings all his knowledge and expertise to bear and expects his charges to adapt and learn and pick up very quickly. He also sets standards for them, and introduced a mantra for everything they did in life: "The standard you walk past is the standard you become."
But he also meets them more than halfway by immersing himself in local ways, making allowances for players who are vastly different from him.
The result is a winning combination that wins his adopted country its first Olympic medal, and a gold to boot, cementing his place in the nation's hearts forever.
Sevens Heaven is an engaging and enjoyable read.
Red Card: FIFA and the Fall of the Most Powerful Men in Sports by Ken Bensinger
Set amid exotic backdrops such as the Caribbean islands and the Kremlin, Red Card is a gripping read into one of the biggest sporting scandals of modern sport: the corruption surrounding world soccer governing body FIFA.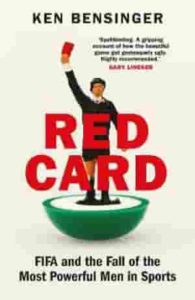 Soon to be made into a film, Red Card is written by BuzzFeed investigative journalist Ken Bensinger.
Bensinger has come up with an explosive expose of the rampant illegality associated with the world s biggest sporting organisation.
While their top product, the FIFA World Cup, has indeed been an unqualified success in delivering a sporting spectacle enjoyed not just by the avid fan but also practically everyone who enjoys a sports contest, it has also proved to be a path to riches for the men running the show behind the scenes.
A large part of that comes in the high-stakes game of winning the right to host the event. And bribery and kickbacks are the chips at play.
While there have long been rumours about the rampant corruption — in fact, some would say it was going on with impunity — action finally came when the United States' Federal Bureau of Investigation led a crackdown on the racketeering, money laundering and fraud that had run unchecked among the officials of FIFA.
That it was the Americans that ran the show in controlling the FIFA miscreants was not lost on most people. Some may even have seen it as the world's wealthiest country bringing down a major sport that it was not that good at.
Indeed, in America, the subheading of the book's title was 'How the U.S. Blew the Whistle on the World's Biggest Sports Scandal'.
Tiger Woods by Jeff Benedict and Armen Keteyian
Tiger Woods must be one of the most famous people on earth — even now, when his best playing years and unblemished reputation seem to be far behind him.
Millions of words must have been written about the champion golfer, who at his peak was arguably the top sportsman on earth, both in terms of achievement and in earnings on and off the course.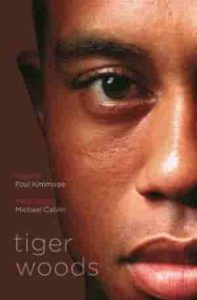 Fans and those who followed him in his glory years probably think they know all there is to know about him already. But New York Times journalists Jeff Benedict and Armen Keteyian have come out with a biography that takes things several steps further.
After reading everything that has been written about Woods, including transcripts of all his press interviews, Benedict and Keteyian then also interviewed 250 people, many of whom had never spoken publicly about Woods before.
The result is a thorough and in-depth biography that doesn't pull its punches on all the highs and the many lows of Woods' life.
A large part of the book covers the only child upbringing and Tiger Woods' relationship with his parents (former Green Beret Earl and his Thai wife, Tida). These provide more than a little insight into the kind of sportsman and person he became: competitive, ruthless and cold.
They also provide a background to understanding the scandals that eventually enveloped him and led to his fall from grace. It is, at many moments, ultimately sad.
But while the authors may have intended Tiger Woods to be a career obituary for one of sports' fallen idols, Woods' recent return to form has meant that the book is a timely and extremely readable biography for the second act of one of the greatest golfers of all time. This story has some legs in it yet.  And of the five books mentioned here, this would be my #1 of the best new sports books I've read in 2018.
Other sports books reviewed
In the span of my lifetime, I have enjoyed a vast array of sports biographies.  This website is my attempt to review some of the best sports books I've read.  Feel free to browse through our category and see if there are any titles you would care to comment on.